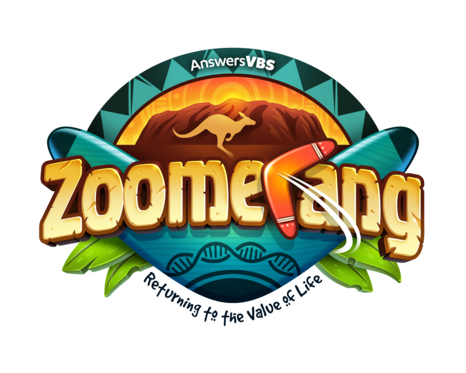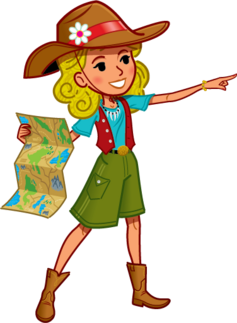 Event Date: June 20-24, 2022
Location: Calvary Evangelical Free Church 20482 MN-44, Spring Grove, MN 55974
Time: 8:45 AM - 12 PM
Age Group: Entering K-6
Cost: Free!
G'day, mate! Are you ready for the trip of a lifetime as we zoom off to the Land Down Under? Be prepared to experience the jaw-dropping beauty of the Great Barrier Reef, the arid temperature of outback afternoons, the architectural marvels of Australia's modern cities, and the fascinating eucalypt forest, home of the koalas.
At Zoomerang, the newest Answers VBS, you'll marvel at the unforgettable wildlife, culture, and beauty of Australia while exploring the wonder and value of life, from the lives of preborn babies to eternal life in the kingdom of God.
The day begins at the Aussie Assembly, the thrilling opening complete with entertaining welcomes, "aus-some" songs, a mission moment, and prayer. Then we're off to four fun rotation sites:
Land Down Under Lessons
During the lesson time, our mates will unearth the value and wonder of all life created by God and for God.
Top Koala-Ty Treats
Mates will enjoy delicious "tucker" (food) at this much-anticipated stop.
Hoppin' Good Games
At this location, mates 'av a go (put in a good effort) at fun land and sea challenges or have a blast working as teams and trying out various physical challenges.
Turtle-Y Terrific Science & Crafts
Electrifying science experiments to explore, creative crafts to invent, high-energy songs to sing, fun memory verse games to play.
After finishing the day's rotations, everyone heads back to the Aussie Assembly for the closing that includes more singing, a creature feature, contest results, and the greatly anticipated daily drama.
We can't wait to see you!
There will be a video/photo release form to sign upon arrival.
Questions about VBS and registration?
Online registration is closed on June 19th, 2022. You can still register in person at VBS.
Please contact: Amber Coaty at 507-676-5456 or Elaine Holty at 507-429-8602